An Expert Guide to Remortgaging Your Home
Posted by siteadmin on Thursday 13th of June 2019.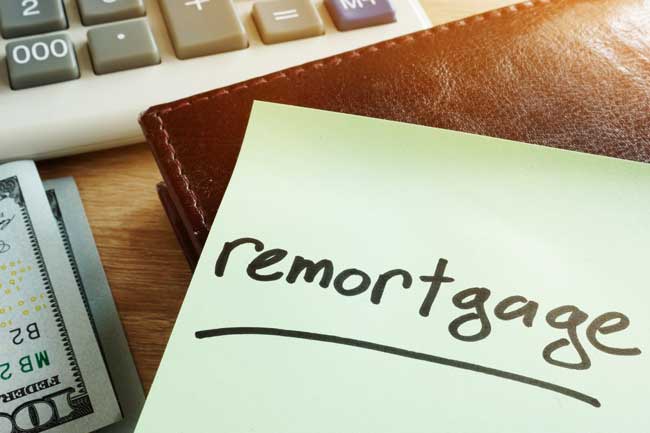 Remortgaging to a different deal could potentially save you hundreds or even thousands of pounds a year, with over half of UK homeowners spending approximately £3,500 too much on their mortgage, it's important to review your mortgage regularly to see if better deals are available elsewhere. 
Here, we explain exactly how remortgaging works and outline the potential benefits.
What is remortgaging?
Remortgaging is when you change the mortgage you currently have on your property, either by switching it to a new lender or by moving to a different deal with your existing lender.
Why remortgage?
The main reasons people remortgage are to save money (by securing a lower rate of interest), or because they are moving to a different property. Others remortgage to release capital (or 'equity') from their property to pay for things such as home improvements, or to pay off other debts.
Remortgaging allows home buyers to get a better rate on repayments, which then means lower monthly payments.
It can also allow for flexibility if your circumstances change. For example, if you get some inheritance or a promotion and you now want to increase your regular monthly payments or pay in a lump sum.
How you can save
When you first apply for a mortgage, most people sign up to an introductory rate for a certain period.
For those on a tight budget, this is often a fixed rate deal, which charges a fixed rate of interest for two or more years.
Then there are tracker deals, which track the Bank of England base rate, plus a set percentage on top. The deal might promise to charge base rate plus, say, 2% – so if the base rate were 0.5%, the rate charged to the borrower would be 2.5%.
However, remember that if the base rate rises, your mortgage repayments will go up too. You can work out how your mortgage will be affected by base rate changes by using our handy base rate calculator.
With a capped mortgage deal, the rate will rise and fall in line with market conditions with the guarantee that it won't exceed a certain level.
How long does it take to remortgage?
It usually takes on average around 6 weeks to switch to a new mortgage with the same lender. If you are looking to change lender, however, this takes slightly longer.
It is recommended to look at your different options 8 weeks to 3 months before your current rate expires.
What does the remortgaging process consist of?
1. Speak to a mortgage advisor
2. Get your documents together
3. Submit your mortgage application
4. The lender values your property
5. You get a mortgage offer from the lender to confirm your mortgage has been approved
6. A solicitor handles the transfer of deeds from one lender to another
7. Your mortgage completes
8. You receive a letter from the new lender confirming your mortgage has been transferred, and that they'll start taking new payments

Remortgaging is a fantastic idea for multiple reasons, if you feel like remortgaging could benefit you, why not get in touch with one of our friendly mortgage advisors and we can help you get the ball rolling with simplicity and ease. Click here to get in touch or call Edward Mellor Mortgages on 0161 443 4830.
---
* Your home may be repossessed if you do not keep up repayments on your mortgage.
Archive